King of Attack: Leptomyrmex Burwelli is coming​:fire:


Welcome Leptomyrmex Burwelli to The Ants

and why it is considered the King of Attack now

. Or today's post will bring you some answers

.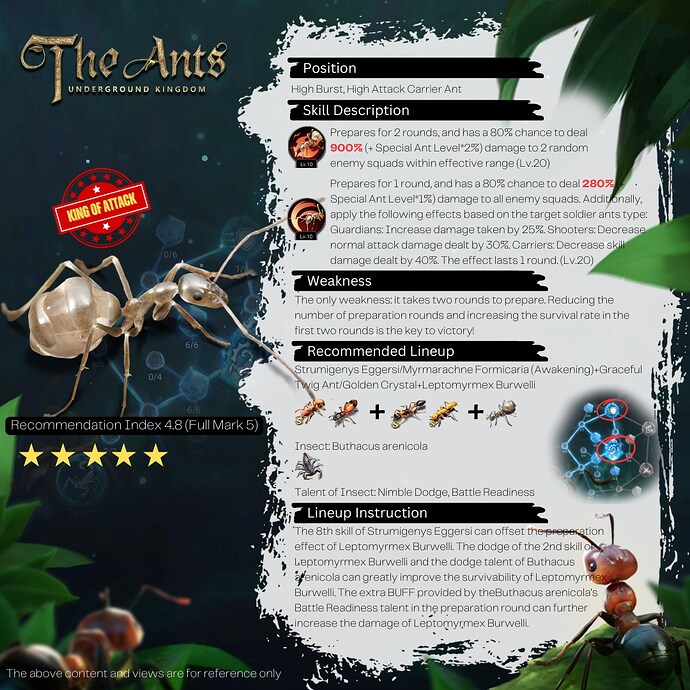 Share your view of the event and leave your Game ID in the comments under the post! The mysterious rewards will be sent via Mail within 15 workdays after the event topic ends (October 22, 23:59:59, UTC+0).