A beautiful new feature comes to the world of Ants!
Hav you ever tried to upgrade your Special Ant and counted each and every ant shell in your inventory?
Count no more players! When I logged onto Ants this morning, I noticed at my Mutation Pool a brand new feature. There is now a counter at the top of each type of shells indicating how many shells you own.
Your Supreme shells will have an orange number,
Advanced shells will have a purple number,
Normal shells will have a blue number,
And lastly your common shells will have a green number.
This will make not only redeeming shells easy but also opening Special ant skills and starring up Special ants easy!
GREAT addition Jerry! I can't wait to hop on Ant open my Special ant skills with ease!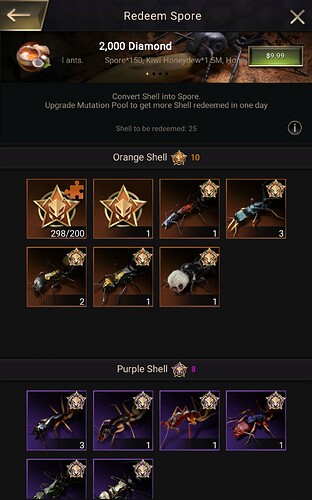 Happy Gaming!