Summer 2022 Recruitment Program for Video Team: We Want You!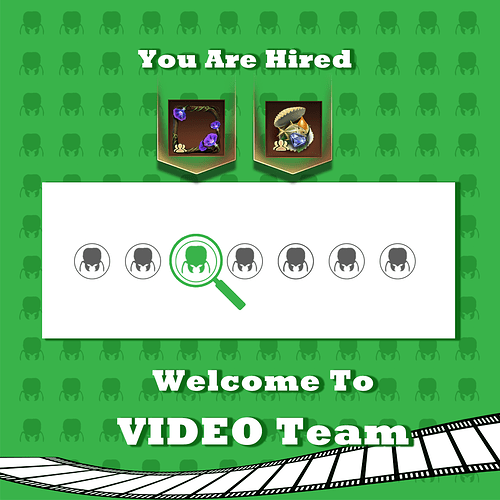 The Ant's Summer 2022 Recruitment Program for Video Team is about to kick-off!
Now, let's take a look at the benefits you will get here.

Benefit 1. Free to use the time-limited Exclusive Community Avatar Frame.


Benefit 2. Free to claim the Exclusive Community Chests which can be claimed for superb rewards.


Benefit 3. Free to own the special role: Video Team on our official Discord.


Benefit 4. Close contact with the official staff and priority access to the latest game information.


Benefit 5. Get an official recommendation to let more Rulers know about your work.


Benefit 6. Get worthwhile personal learning opportunities that will benefit you for a lifetime.

If you are interested in this program, you only need to meet the following requirements:
An individual who is modest, friendly, polite, and responsible.
Own personal Youtube account. (It's not too late to create one if you do not have one)
We encourage you to make video creation in your native language while you are required to create it clearly and smoothly.

Recruitment Process:
Fill out the Recruitment Questionnaire with your basic info. and attach your work link here.
If you are accepted, you will receive an invitation from us. Then, just follow the invitation instructions to join us.

Note:
The Video Team is also made by player. Their views are personal and have nothing to do with the official. Please do at your own risk while interacting with video team